As well as selling Stairlifts we also offer a stairlift rental option: We provide fully reconditioned Acorn and Brooks Stairlifts.
Rental is just £45 per month.
Full repair and maintenance cover.
No minimum or maximum rental period
No conract to sign and no deposit required
One off installation fee of £300 – this includes the first month's rent, free removal when required.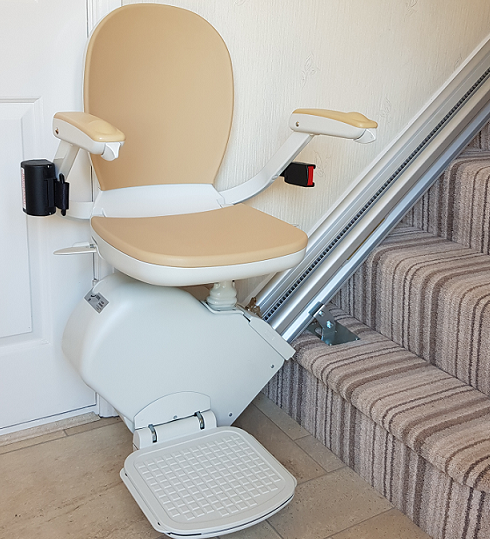 All the stairlifts fitted have the following features as standard:
Slim fitting lift ensures stairs can be used by others
Swivel seat means no need for twisting to get on or off
Easy to use controls
No unsightly structural work as lift is secured to stairs, not the wall
Remote control system for "calling" the lift
24 Volt DC operation
Diagnostic digital display
Pressure-sensitive safety surfaces (safety devices)
All the stairlifts supplied are slimline models and NOT the older models some companies deal with.
TESTIMONIALS
WHAT PEOPLE SAY
Value for money, quick efficient and friendly service. Would recommend him to friends and acquaintance

Thank you so much Mark for the stairlift you installed for my parents it has meant that they can continue to live In there own home.Would highly recommend your wonderful service.